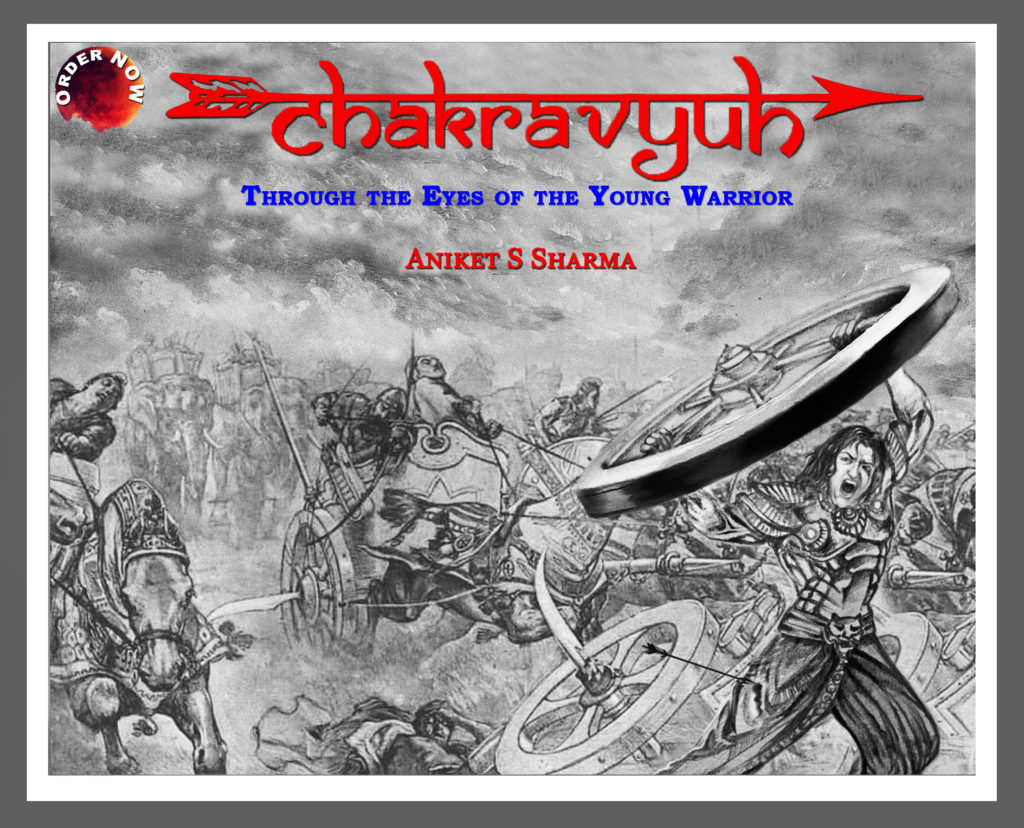 Chakravyuh is the story of a young man, who was born to become the future of the Kuru Dynasty, but alas, destiny had some other plans. A warrior, a learnt scholar and a handsome boy born in the abode of Krishna, was separated from his father at a tender age of three, when reunited after thirteen years was thrown to the cruellest battle the humankind ever witnessed. This is the story of a son, a brother, a husband, a friend and above all a great warrior born on this earth. This is the story of ABHIMANYU, son of Subhadra and Arjuna.
Death is the only certainty; yet he became immortal
The inception of the book highlights the thirteenth year of exile of Pandavas and goes on to describe the war between two groups of brothers – The Kauravas and The Pandavas on the holy land of Kurukshetra. The cruelty of battle, the beauty of war strategies and the commitment of the warriors from the perspective of the young boy Abhimanyu is the theme of this book. The tale revolves around him elucidating his perceptions of thirteen days of war in thirteen chapters.
The tale of Love, Valour and Commitment.
The story covers different experiences of human life which the writer highlighted in the introduction of book. I tried to capture every possible emotion of Abhimanyu. The protagonist's eclectic vision coupled with his immense knowledge of war strategies evaluates the different episodes on the war field like the formation of the armies, the dependency on Arjuna, the trepidation of Yudhishthira, the anger of Krishna, and the loyalty of Drona.

The urge of achieving torments the human emotions and the thirst of desire overpowers the intellect.
The book cover is designed as a pencil sketch and it shows the intensity of the war. The colours used on the cover page depict the cruelty of war field. The blurb provides the right detailing of the book and sets the plot in the reader's mind. The detailing of the war strategies and the array formation helps the readers to spread their wings of imagination about the battlefield and the events to the greatest extent of an era gone-by. The fear of losing, the pride of winning, the respect for the elders and the sense of protection for the youngsters, all emotions just cruise on the battlefield with every arrow shot. The pragmatic approach of the protagonist differing from the dogmas of Kshatriya dharma intensifies the plot and his judgement on the battlefield reflects his lineage and learnings in the abode of the mystic.
Overall, Chakravyuh is impactful in its storyline and it belongs to all the age groups who are interested in the greatest epic ever told. I invite you all to join me in the life journey of Abhimanyu.